Without a proper rough-in space a tub will not fit properly.
Also, too much rough opening will create a gap between the wall and the tub.
But sitting around isn't going to solve the problem.
You've to take the necessary steps as soon as possible.
But what to do if the tub's rough opening is too big or small?
The standard rough-in dimension for a bathtub is 60-¼". But if there's a gap, you can attach furring strips to the stud wall. You can also apply some cement or plywood. Finally, if the rough-in space is too small, you must tear the stud wall down or replace the bathtub.
That was nothing but just a preview of the discussion. Read along if you want to fix your faulty tub rough opening.
Let's stop beating around the bushes and head right in:
The Standard Rough-In Dimensions For Your Bathtub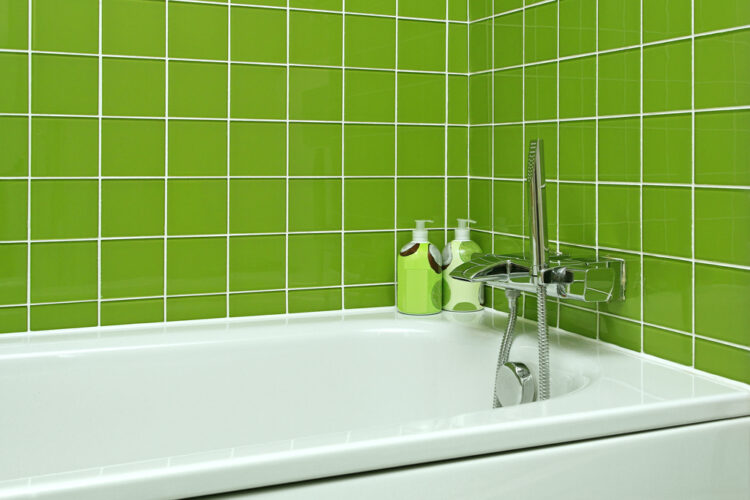 Rough-in dimension means the total length of space between one wall to another. This definition may vary for other installations.
The standard size of bathtubs is 5 feet or 60 inches. But if the rough-in dimension is 60 inches, the bathtub might not fit.
At least, it'll be really hard to fit it. The bathtub is going to get scratched regardless. This is something you don't want at all.
Also, you may have to retile the shower if you're installing a new bathtub. Fortunately, it doesn't take that long to retile the shower.
Experts keep an extra quarter of an inch gap while framing bathtubs. There are a lot of bathtubs of different sizes.
Here are some standard bathtubs and their recommended rough-in dimensions:
Alcove Bathtubs: Alcove bathtubs are pretty standard and quite luxurious. The rough-in length for this bathtub will be 60-¼". The rough-in width for this bathtub will be 32-¼".
Whirlpool Bathtubs: The whirlpool bathtubs are oval. So, take the highest diameter from the center then add ¼". The length and width of the rough-in are usually 60-¼" and 32-¼" or 36-¼" respectively.
Cornered Bathtubs: You must add space only once for a cornered bathtub. First, place the bathtub in the corner and measure it. Usually, it takes around 60-⅛" inches in both width and length. If you want to add a stud wall, keep ⅛" extra space for it.
Hopefully, this information will help you rough frame a bathtub.
How To Fix A Bigger Rough-In Space
That was about how to frame a proper rough-in for a bathtub. But what to do if the rough-in is already too big for the bathtub? Well, in that case, you've to make adjustments by adding new stud walls.
Also, ensure the gap between the tub and the floor is optimal. Otherwise, you'll have to close the extra gap between the floor tile and the tub.
This is a pretty straightforward method for leveling the stud walls. But there are some calculations. You might have to do them several times until it gets fixed.
Now, gather these necessary tools and get started:
2×4 Lumber Wood
Wood Cutter
Measuring tape
Frame Ruler
Nail Gun or Hammer
Step #1: Take Measurements of the Extra Space
First, place the bathtub and connect it to one corner. There are multiple stud walls in a frame so take measurements for all these.
Each of these walls needs to be leveled properly. For that, you'll need the same amount of wood pieces. They'll be attached to the stud walls later.
Step #2: Cut the Lumber into Pieces
Take a frame ruler and divide the wood into pieces. After that, take the woodcutter and a 2-5" wood to cut it.
The length of the wood has to match the height of the wall.
Step #3: Attach the Stud Walls
Now, you have all the pieces and it's time to hammer it. When finished, hold the frame ruler against the stud walls.
Check for any gaps in all the stud walls. If there's a gap, measure the measuring tape again.
Repeat the process, and your wall will perfectly fit the bathtub. Add a cement backer board to the stud wall if the extra space is too small.
How to Fix A Smaller Rough-In Space
There are two ways to fix a smaller rough-in space. Both require quite a sum of money and a lot of time.
Method #1: Replace or Trim the Stud Walls
First, you can replace the stud walls and make new ones. For this, you've to undo one of the frames. While making a new stud wall, be sure to calculate correctly.
Or you could trim down a stud wall if replacement is too hard to get. It takes a while to do it but the result matters the most.
Method #2: Get a Bathtub Replacement
Another way is to get a replacement for a bathtub. There are multiple sizes available for almost all types of bathtubs.
There are also smaller bathtubs such as 48 inches to 54 inches. But you might have to order them as they are always unavailable.
If the sizes differ, you may have to tile around the floor drain.
Anyways, if these seem too time-consuming, hire a professional.
FAQs
What is a good size for a soaking tub?
Average soaking tubs come in 60 inches long and 32 inches wide. But there are multiple variations and you can choose whatever you like.
How far off the wall should a tub drain be?
A tub drain should always be 12 inches far from the wall. This gives enough space for a drain installation and proper flow.
What is the standard width of a bathtub?
Almost all bathtubs have a width of 30 inches. This is considered optimal as it doesn't take up too much space.